2018 Highwayman Fume Blanc Case
Justin Siena Flash Sale!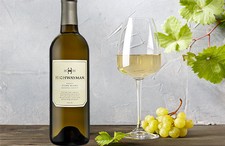 Sommelier Selection – 2020 Signature Sonoma Valley – 150 cs produced
This micro lot is a single vineyard offering from the MacLeod Family vineyard situated in the quaint village of Kenwood. We allocate a small portion for this program where the wine is finished for three to four months in new French oak. Complex and clean, the wine finishes with a hint of vanilla and bright acidity.