2015 Highway 12 Reserve Cabernet Franc, Sonoma Valley/Sonoma County
Justin Siena Flash Sale!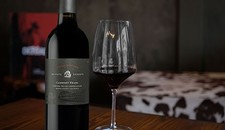 A boutique release – only 250 cs produced
Known as the 'softer side' of Cabernet Sauvignon, this 2015 vintage release is no exception. An exceptional vintage and 100% Cabernet Franc reveals a silky elegance and lush fruit. French oak aged for 28 months.