Highwayman Proprietary Red Vertical 3 Pack
SALE--Last of vintages!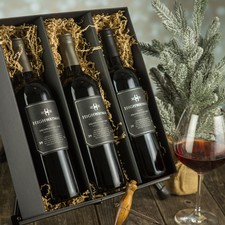 This is THE gift to give. This gift set includes a 3 bottle vertical of our award-winning Proprietary Red Blend. A collection of Library edition wines - one bottle each of 2012, 2013 and 2014 vintages wrapped up in a beautiful black linen gift box.
Now discounted! Extremely limited...