Mixed Red Bundle Case
Justin Siena Flash Sale!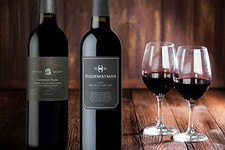 If you love red wine, this combo pack is for you! Enjoy 6 bottles each of:
2017 Highwayman Proprietary Red, Sonoma Valley/Sonoma County
Best in Class – 2020 Sonoma County Harvest Fair
This Man in Black was our first ever Highwayman released back in 2006. Since then, the wine has emerged as a flagship for us. It is comprised of a melodic blend of Cabernet Franc, Cabernet Sauvignon, Merlot, Malbec and Petit Verdot, a Meritage in the truest sense. The recent Best of Class award validates our quest to produce a 'best of vintage, vineyard and varietal' each year.
and
2015 Highway 12 Reserve Cabernet Franc, Sonoma Valley/Sonoma County
A boutique release – only 250 cs produced
Known as the 'softer side' of Cabernet Sauvignon, this 2015 vintage release is no exception. An exceptional vintage and 100% Cabernet Franc reveals a silky elegance and lush fruit. French oak aged for 28 months.